Home Inspections
 
 
 
 My reviews on Yelp


 

www.thelongbeachhomeinspector.com ™ 
 
Long Beach Home Inspector ™   
 
 

Buying a home is probably the most expensive purchase you will ever make. This is no time to shop for a cheap inspection.
Fred Sweezer Sr is a top Long Beach, CA home inspector on Inspectopia.com!
The cost of a home inspection is very small relative to the home being inspected .We are determined to perform inspections of the upmost quality, with integrity. For a buyer, we make sure that they know and understand every fact about the property that they are purchasing. For sellers, we will provide a report that gives 100% full disclosure, with no worries af a buyer coming back and questioning anything regarding the property.
Anytime that you are purchasing a property, we understand that it is a HUGE investment. Everyone involved needs to know every aspect of the property. We take pride in providing this service. The majority of our business is from client referrals and from real estate agent recommendations. We work directly for the client. Our job is to insure that the client understands every item that may be reported. Our job does not end after the report is completed. Should you have any questions months down the road, you are encouraged to give us a call and we will do whatever it takes to insure that you are completely comfortable with the property.
I am the orginal Long Beach Home Inspector that knows Historic Southern California!
I am here to assist you in making a confident decision about your property. Whether you're buying a new property and want to be sure of what you're getting... or selling a property and want to eliminate possible problems that could delay or lose a sale. Or just want a professional to inspect and advise you on the condition and maintenance or safety recommendations of your current home, we are here to help...

 
 Attention: Seller download our ebook on how to sell your home for a profit!
 
 Here is a Sample Home Inspection 
Separate
Cost-To-Repair report!
Drafting Services for your remodeling project

Variety of Payment Methods

Convenient 24/7 Scheduling On-line
Computer Generated Report with Color Photos

E-Mail a PDF Copy of Your Report to You & Anyone You Choose
Free Support as Long as You Own Your Home
Contact Fred Sweezer Sr LLC CMI
1-562-234-2689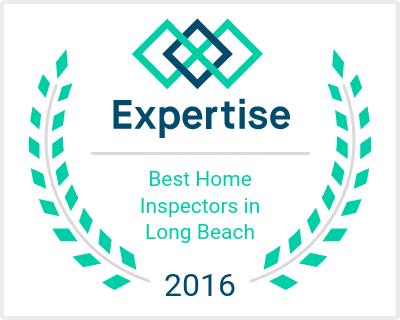 Fred Sweezer Sr is a top Long Beach, CA home inspector on Inspectopia.com!